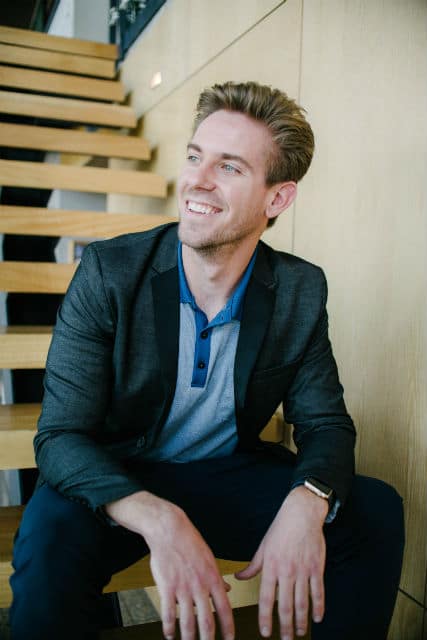 It's often I get caught staring too long at a person's hair, in turn offering a sincere compliment or snapping my head back to what I was supposed to be doing in the first place. I'm also guilty of pausing or rewinding a movie to get a glimpse of a haircut. I can't help it, It's in my nature. Shape, design, fluidity, connection, disconnection, the list goes on and on in the ways of what attracts me and leads me down the path of being a better "Hair Architect".
One realm of hair design that really grabs me is Men's hair, it's like a second language to me.
Let me start by saying to a lot of guys out there… I get it, our hair is something we can be extremely self-conscious about. I sure as sh** don't want to lose mine. Guess what? Every guy will experience hair loss throughout his life. Just because you are thin, or thinning doesn't mean you can't pull off a pompadour or the "David Beckham". I have plenty of clients that are losing or have lost quite a bit of hair. So, get ahead of the recession with the proper haircut for you.
On the flip side, if you have hair for days and can pull off any number of styles, let's have some fun and whip that hair into shape. From long locks, undercuts, pompadours, fades, to classic side parts, short all over or a messy or modern slick back let's cut it up and make you feel like your best self.
As much as I enjoy cutting men's hair, it isn't something to be taken lightly. Men's hair is one of the hardest things to do as a hairdresser. You must be mindful of face shape, head shape, cowlicks, recession, hair texture and density. Not to mention most men have shorter hair and with shorter hair comes greater risk for a mistake. Creating a haircut and watching it come together and flow is something I have tremendous passion for, that's why with men's hair or short hair for that matter DETAIL is key.
Whether you are due for a drastic cut, a trim or a new style, you can trust my years of experience, dedicated training, and expert male opinion. Come into Liquid Scissors, your local men's hair salon Scottsdale.
GET YOUR PERFECT HAIRCUT & STYLE