Women's Haircuts and Styles For Short Hair, Long Hair, and Very Fine Hair
Finding the right hair stylist for women can take a lifetime, and many women struggle with jumping from stylist to stylist in search of the perfect one.
You need someone who knows your hair quirks, hair history and most of all – who takes the time to get to know you and your lifestyle.
Short haircuts such as bobs, graduated bobs and pixie cuts require precision and a strong understanding of when and how to apply different techniques (such as point cutting vs. blunt cutting) to ensure the perfect, individual haircut. If you love the look of the newest color techniques such as balayage and ombre, it's important that we consider both how you'll style your hair daily and choose the perfect haircut that highlights the color variations in your hair!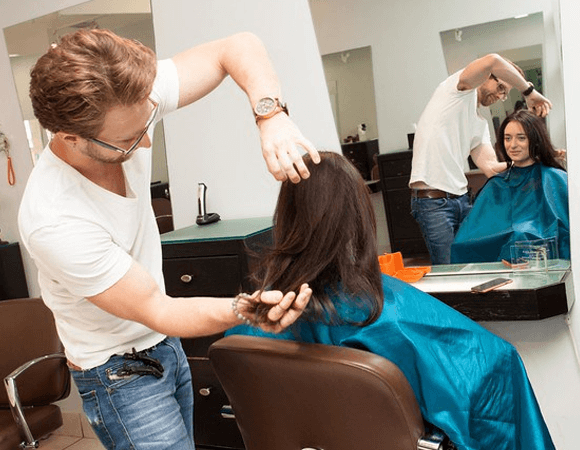 Personalized Haircuts For Women
At Liquid Scissors, we work closely with you to learn about your lifestyle, hair type, hair maintenance, and hair history in order to customize the perfect haircut for you. We utilize a variety of techniques to achieve the perfect look.
Women's Haircuts For Fine or Thinning Hair
Blunt cutting, also known as the one-length cut is traditionally cut at the hair's natural fall forming a heavy weight line at the base. This type of cut is excellent for fine or thinning hair types, because it can help the hair appear fuller. The ideal hair texture for a blunt cut is either straight or medium and can be cut in short, medium or long lengths. Blunt cutting may appear simple but requires a steady hand and precision.
Women's Haircuts For Movement and Texture
Point cutting helps give the hair more movement. The objective of point cutting is not to take away length, but to soften the ends to allow texture. The hair thickness can determine whether point cutting can be done dry or wet. Point cutting on dry hair is typically done to remove weight and allows the hair to swing. Point cutting fine or thinning hair should be performed cautiously. In some cases, point cutting fine/thinning hair can cause it to appear lifeless or broken.